Investing made
easy.


Your turn.
Buy shares on SA's cheapest platform! Minimums and platform fees, we don't got 'em. Intimidating jargon, not welcome. Tricky tech, fat chance.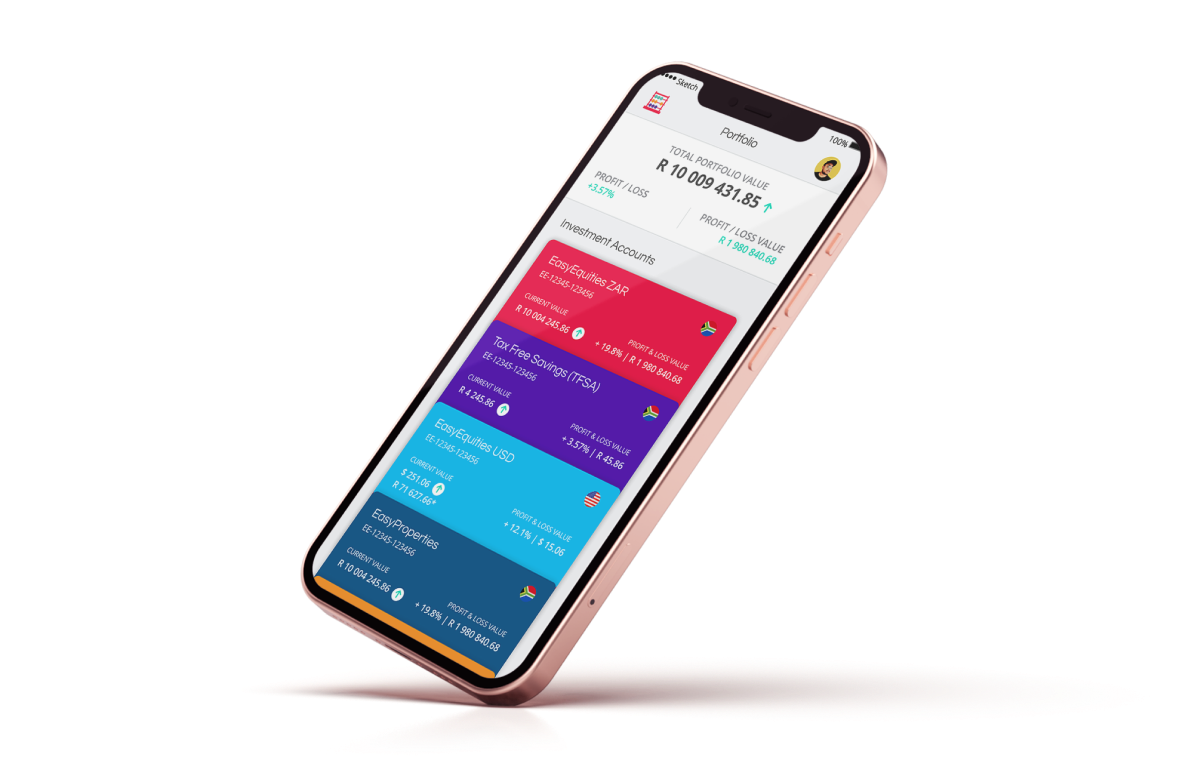 Cheap as chips and easy as pie
Low Cost
Invest with any amount you've got. No minimums baby! You won't find cheaper.
Go Global
Change your Rands into global currencies on the platform, and invest in global markets.
Easy
Setup an account, get verified, click to invest. Booyah!
Learn
Up your investment smarts with our online tools and research.
Support & Security
We've got your back! MFA available on all accounts.
Ways to invest
Explore the different directions you can take your investing journey
Invest Myself
Find the companies you love right here and upgrade yourself to shareholder status in a matter of clicks!

Shares as you like them! Invest in a range of companies from local and international markets.
EasyCrypto is built to deliver the safest, easiest and most trusted platform to invest in and store all your crypto assets.
Invest fractionally in properties selected by our expert panel. You'll have the opportunity to earn capital gains, and dividends through rental income.
A unique platform created to help you find the best ETF for you! Check out and compare the top performing and most popular ETFs.
Visit the EasyVSTR Hub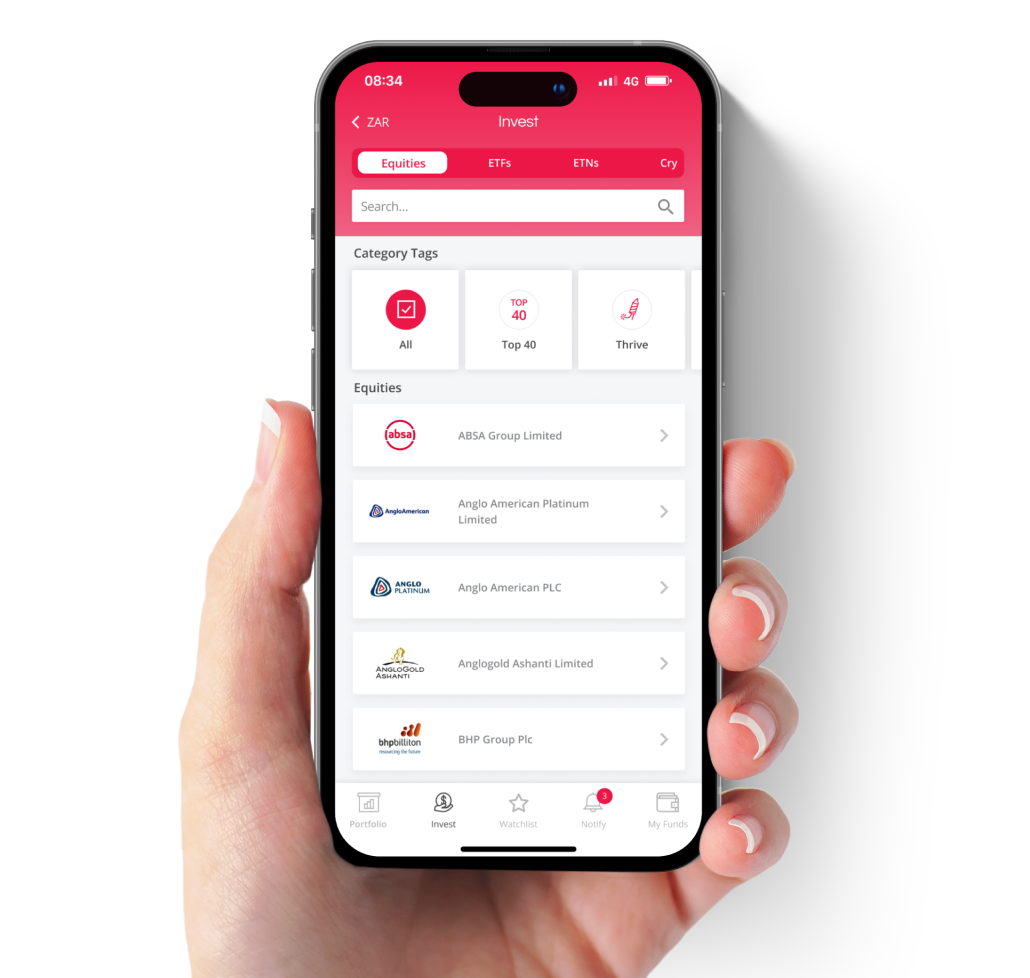 Invest For Me
Invest in a collection of shares/funds pre-selected by someone you reckon has the smarts. And then, chillax.

A bundle is an investment portfolio that is owned by an individual investor but looked after/managed by a professional money manager, which they receive a fee for in return.

ETFs, which are listed on an exchange, allow you to get your hands on a collection of shares and other instruments that follow a market theme. One transaction, exposure to many shares.
Visit the EasyVSTR Hub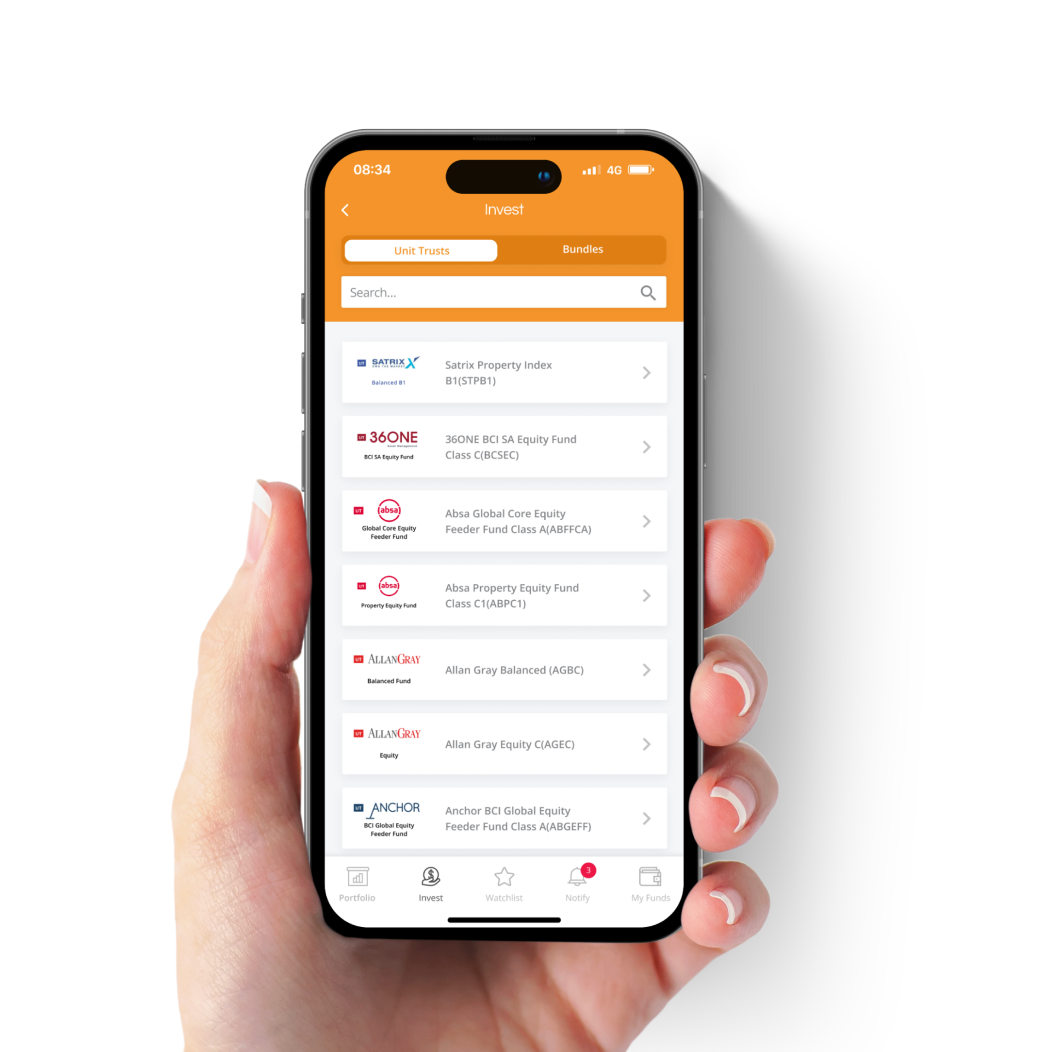 Help Me Invest
We ensure that your investments makes sense specifically for you.

Don't call it a dream, call it a plan. Customised investment plans that turn your personal dreams into achievable realities. MrPHY manages your portfolio so you can focus on the fun things in life.
Visit the EasyVSTR Hub